Slotted Channels | Drainage for high optical demands
IDEAL FOR:
design-sensitive applications, such as areas and facades with high optical demands especially in public and commercial areas.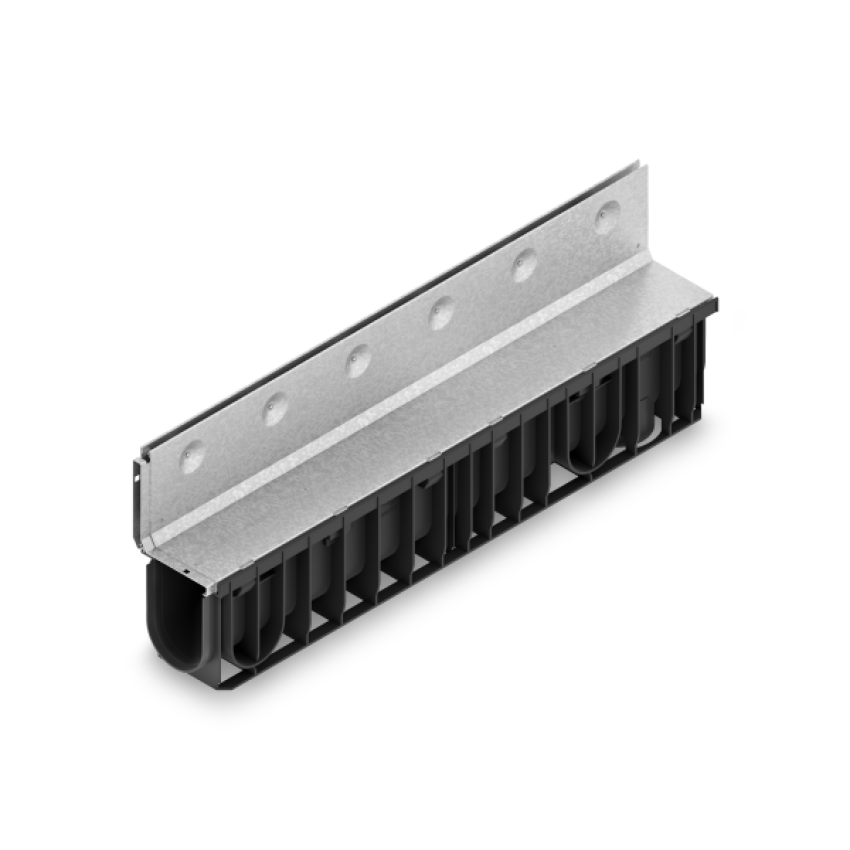 YOUR BENEFITS WITH SLOTTED CHANNELS
INDIVIDUAL SOLUTIONS
slotted covers made of: galvanised or stainless steel
individual slotted covers with modified neck height, crossbars in the slot and more designs possible
possibility to create a project in uniform design

= Design Flexibility
ATTRACTIVE PRODUCT
perfectly designed drainage line blends harmoniously into the appearance of the site

= Uniqueness
TECHNICAL FEATURES OF THE COVERS
reinforcements under the cover and material thickness provide perfect balance between weight and stability
class D 400 material thickness 4 mm
slotted covers are riveted ---> no rusting of welded joints
especially stable
surface water is drained reliably

= Longevity
HIGH-LEVEL FUNCTIONALITY AND EASY INSTALLATION
= Time savings | Cost savings
SHOW DETAILS
HIGH-LEVEL FUNCTIONALITY AND EASY INSTALLATION
quick access to channel run through removable access cover
easy handling and installation

= Time savings | Cost savings
CONNECTION POSSIBILITIES
access covers fit on both channels and trash boxes
easy preparation of corner connections possible
pavable access cover
processing of all standard surface layers and stone slabs possible

= Design Flexibility
THE SYSTEM IN DETAIL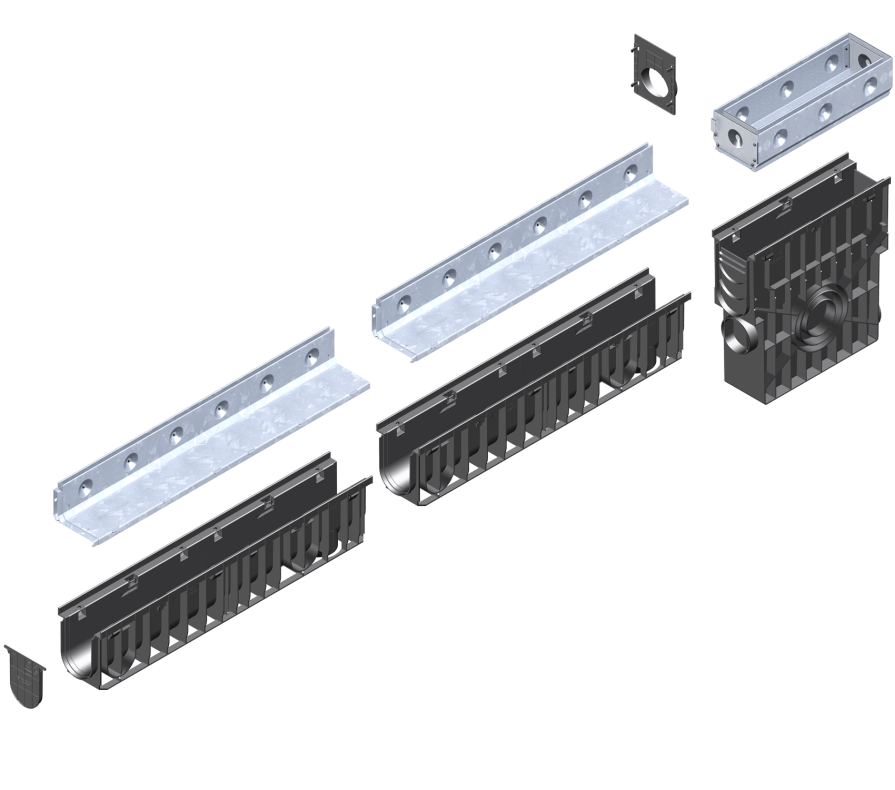 Asymmetrical covers made of galvanised or stainless steel. With integrated push connector for precise slot guidance on the surface.
Channels made of PP or fibre reinforced concrete in nominal sizes 100 and 150, with groove and tongue connection for exact installation
Trash box with pipe connection possibility, with fitting access cover
Slotted Channels Applications